CB200W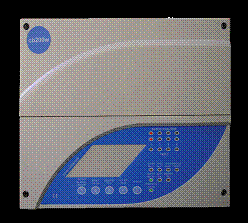 The CB200W panel makes use of the Hydrosense Hydrowire and Hydrosense Point Detector. The Hydrowire is best suited to areas such as floors, concealed floors, ducts and suspended ceilings. It is a flexible 4 core cable that is highly sensitive to water and available in 5M or 10M lengths (extendable in a daisy chain fashion up to 50M max.). The Hydrowire is connected via an interface control box which signals back to the panel when water presence is detected. An end of line plug is required to be installed at the end of the cable run allowing the panel to monitor for open/short circuit conditions. One interface control box can connect to one panel zone therefore one run of cable is allowed per zone.
The point detector probe is suited to areas of localised detection such as storage areas, lift shafts etc. Multiple (up to 20) detectors can connect to a zone with use of junction boxes. Each point detector has a green activation LED for easier location of the leak.
Water Detection Cable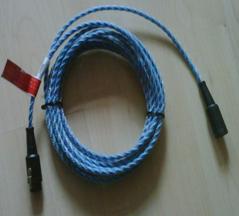 Available as standard in 5 and 10 metre lengths, Hydrowire is a flexible cable which will continuously monitor large areas. When even a small amount of water comes into contact with the Hydrowire it is absorbed by capillary action thereby triggering an alarm. After the source of the leak has been removed, Hydrowire will dry out in around 20 minutes for use again. Unplugging or cutting the Hydrowire will be immediately indicated on the control panel by the line fault indicator. Longer runs can be made by simply plugging lengths of Hydrowire together. Special lengths can be made to order. Each zone requires a connection box and an end of line din plug.
Water Detection Probe
This adjustable height probe is simply screwed into the floor and adjusted to give the required detection level. An LED indicator on the top of the probe gives a clear indication of which probe has been activated and this may be extended to a remote lamp location (e.g. above false floor level) using a remote indicator. The probe is connected to the control panel wiring via a flexible cable which plugs into the probe. This plug connection is monitored by the line fault circuit of the control panel.